Jamie Rodriguez
Associate Broker, REALTOR®, Team Lead, ABR®, e-PRO®, GRI®, GUILD™, Real Estate ELP - RamseyTrusted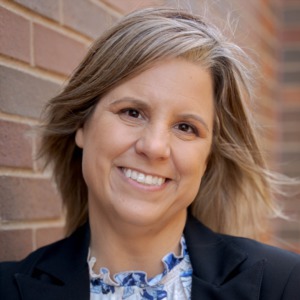 I have been happily married to my husband Derrick for over 20 years. We have 3 amazing children, Kayden, Kendall and Kyla. I have always had a passion for real estate but was urged to "get a degree for something to fall back on." I love serving people!  I studied Nursing at GVSU right out of high school, worked at a local hospital as a Labor and Delivery Nurse and pursued my master's degree. I practiced medicine as a nurse practitioner for 11 years. During that time, in 2007, my husband Derrick and I began pursuing our passion in Real Estate in addition to our careers. We learned many valuable lessons flipping homes, managing our real estate investments, becoming landlords, and running a full scale marketing company. In early 2015, after the birth of our third child, I was at a crossroads in my career. While I liked having a stable income from my medical career my heart was in Real Estate. After a lot of prayer and encouragement from my husband Derrick, I decided life is too short and I needed to follow my heart! My last day seeing patients as a Nurse Practitioner was the day Kyla was born.
It's amazing how things fall into place when you follow your dreams and truly love what you do! My first full year in Real Estate I closed over $9 Million in sales and was awarded the Greater Regional Alliance of REALTORS® Rookie of the Year Award. Since then, I have been awarded the Grand Rapids Magazine Real Estate All Stars Award in 2018, 2019, 2020, 2021 and 2022. Grand Rapids Top 100 Agent in 2018, 2019 and Grand Rapids Top 40 Agent (approx. 3500 agents in GR) in 2020, 2021 and 2022. In 2019, I earned the Best of Zillow Badge and I have maintained this award as a local Zillow Premier Agent since.
I have earned numerous designations and certificates providing enhanced value for my clients including Certified Luxury Home Marketing Specialist™ (CLHMS™ / GUILD™), Accredited Buyers Agent® (ABR®), Graduate of the REALTOR® Institute (GRI), Real Estate Marketing Specialist (e-PRO®), Relocation Specialist and Master of Agent Principals.
The books I have read, the people I have been privileged to learn from, and my prior experiences have helped me become who I am today. Being a nurse taught me how to LISTEN, serve others, and compassion. My 11+ years as a Nurse Practitioner taught me the importance of relationships, leadership, problem solving, and critical thinking. As a Real Estate Investor, Landlord, and Marketing Specialist, I have learned how to negotiate, which investments are worth the money, and what creative marketing techniques are effective.
I would like to partner with you and assist you in your real estate needs whether you are considering buying or selling. This is one of the biggest monetary transactions you will make in your lifetime. Hiring the right EXPERIENCED agent to help you navigate through this complex process is crucial. My goal and my team's goal is to provide exceptional service, thorough communication throughout every step of the process, and honest advice regarding your best interest. We always consider all factors that could impact you, provide professional guidance through all the legal documents, and work on your behalf to achieve the best price possible while providing a seamless positive experience.
Call/text/email me to set up a no obligation meet and greet.
Testimonials
I was so appreciative of being introduced to Jamie after she represented so many of my neighbors when she sold their homes. Her knowledge of the community, coupled with the real estate industry, brought a new level of expertise to aid in the successful sale of our home. She handled her position with such grace and ease that stress was non-existent and the transaction was smooth, not only through closing, but even after to address post closing topics. Jamie is very professional, responsive and dedicated to her role.
Monica H.
Jamie was absolutely incredible to work with. We moved from Indiana to West Michigan. With an out of state move (and 3 young kids) Jamie was so flexible to meet our schedule. Her local knowledge, experience with construction and local contractors are unmatched. She was a true professional at every step of the process. Add all of this to her fun, energetic and caring personality and we could not have found a better agent to work with. Thank you Jamie for helping our family relocate to West Michigan.
Jonas M.
I cannot say enough amazing things about Jamie. She was incredible to work with. We sold our home with her and then looked for our next home over a 6 month period. Jamie always kept in touch with us during that time, knew exactly what we were looking for and was on top of sending us any homes that fit our needs. When we did come across a house, she would have a showing scheduled & meet us there always the same day or the next. She was so knowledgeable on all of our questions while looking through the houses and truly knows what she's talking about. And when we did finally find the house for us, Jamie worked so hard to help us get it. She knew all the tricks to make our offer stronger and stand out and it's because of her our offer was accepted out of 15! We are so grateful to have worked with her and will continue to recommend her to all our family & friends!
Alyssa D.
Jamie was great to work with! Very responsive, knowledgeable about the markets and pricing, and patient as we looked at several homes over a period of months. She did a great job with the sale of our current home and walked along side of us every step of the way. Would not hesitate to give Jamie a call for any real estate needs we may have in the future; a true real estate professional!
Brad B.
We met Jamie Rodriguez of Rodriguez homes just by chance and what a lucky find for us! Over several months, Jamie helped us to understand the current and changing market and land the perfect condo home for our season in life. Within a few weeks of a purchase agreement on our new condo home, she guided us seamlessly through the process of selling our large Forest Hills home for well over the asking price. We had so much visibility that we actually had days of back to back private showings and multiple offers! The photographer she recommended was critical in capturing the beauty of our home. Jamie is always thinking of creative ways to write a strong offer by understanding both the buyer's and seller's needs. She knows West Michigan and I consider her an expert in her field. Jamie seems to have a connection to so many people and places and responds so quickly to questions.We have also had the opportunity to meet Derrick Rodriguez and were equally impressed with his positive attitude and how well they compliment each other as a married team. I can wholeheartedly recommend Rodriguez Homes. FIVE big fat STARS for Rodriguez Homes by Five Star!
Jill C.